16 Year old Jessica Biel and 14 Year Old Scarlett Johansson modeling for a teen fashion magazine in 1998.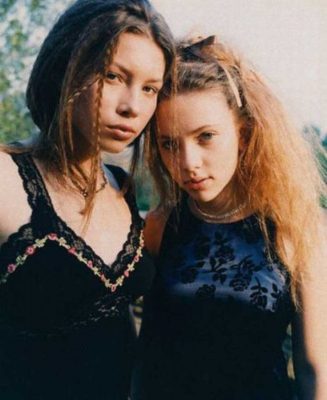 Brad Pitt (far left) and Jason Priestley (second from right) hanging out with friends in their shared apartments before being famous, in 1987.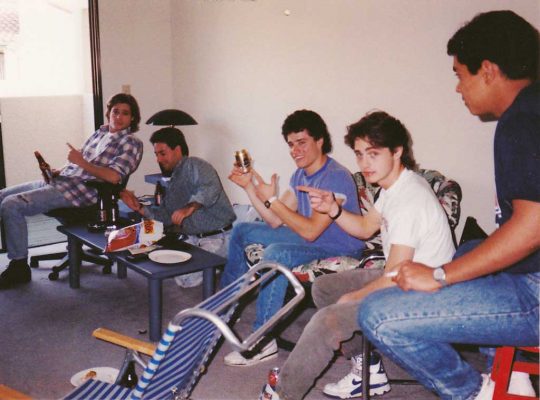 The Brady Bunch meeting the Jackson 5 in 1971.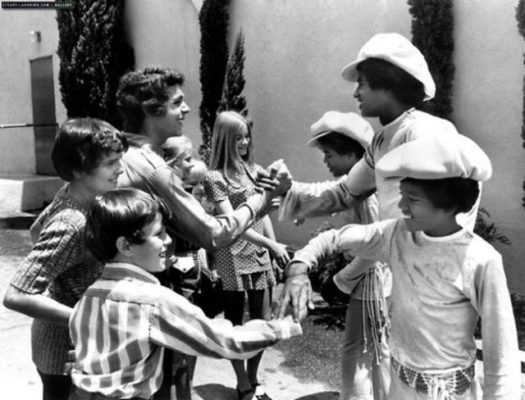 Redd Foxx, Eddie Murphy, Sidney Poitier, Bill Cosby and Richard Pryor pose for a photo at a charity softball game in 1989.
Robin Williams and Christopher Reeve hanging out in the late 70s. They were lifelong friends and roomed together at Juilliard.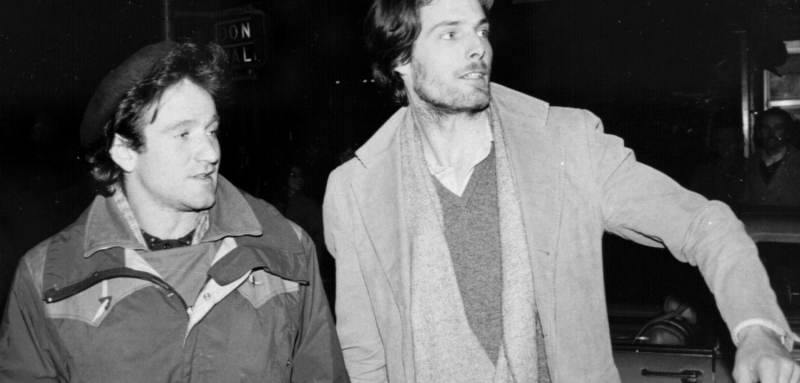 Christina Hendricks looking nothing like she does now as a teenager in the early 90s.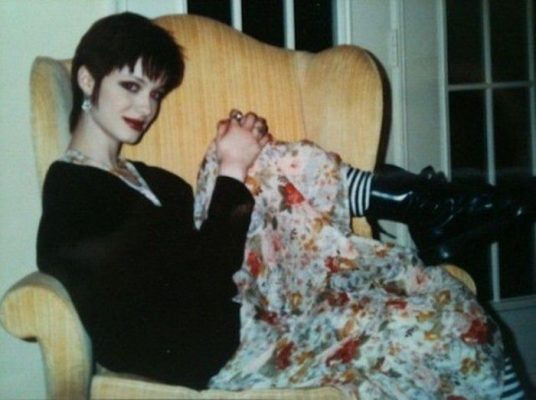 Muhammad Ali riding a small scooter in the 60s.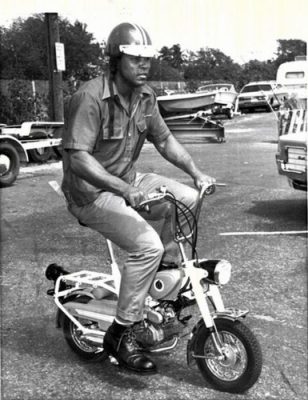 Nancy Reagan sitting on Mr. T's lap as Santa Clause at the White House Christmas Party in 1983.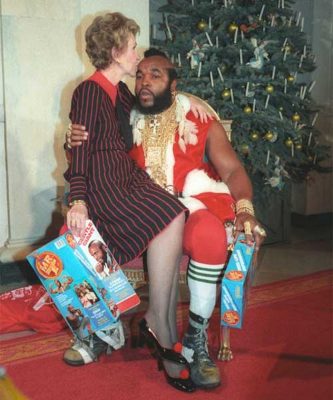 Michael Jackson has a drink with some female midgets sometime in the 80s.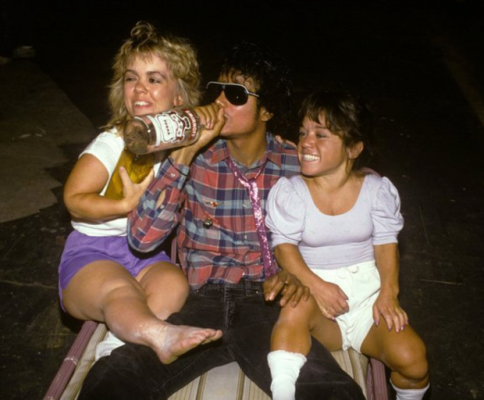 Tom Hanks has a friend of this poor drunk guy take a picture of him missing meeting the actor in 2012.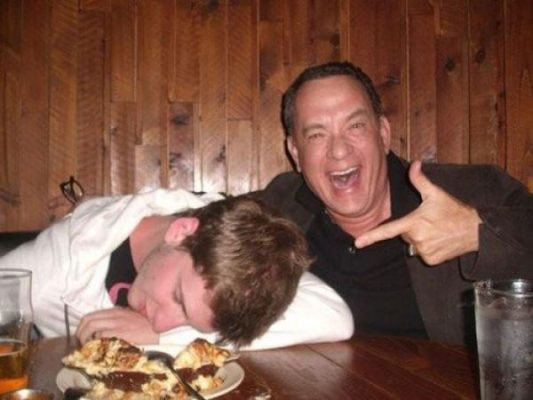 Billy Bob Thornton getting a kiss from his then wife Angelina Jolie in 2001.