Experts suggest the design of the next handset will be markedly different to the current model, which sounds pretty exciting.
It may not have a home button, it could be super-thin, and apps might not destroy its battery life.
So what can we expect?
MORE: There's an iPhone 6S glitch that renders them useless
MORE: How to turn off the new iPhone feature that's burning through your data allowance
No more home button
'As many have speculated,' Gene Munster, an analyst with US investment bank Piper Jaffray, told clients, 'the addition of 3D Touch may provide Apple with a way to eliminate the home button on the phone and use the additional space to make the screen bigger or make the device smaller.'
This would mean Apple would need to move the Touch ID sensor to elsewhere on the handset.
Better battery life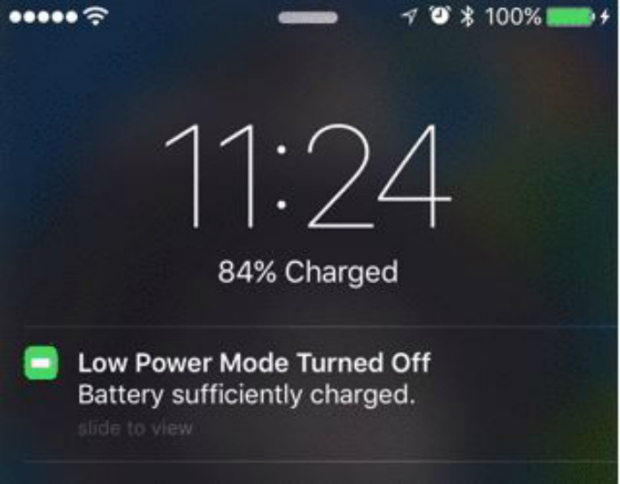 The introduction of Low Power Mode in the latest iOS has been a godsend for us, but Apple could be about to focus even more on battery life.
'Looking at Macs over the past few years, Apple has doubled battery life for its Macbook line up (largely five hour battery to around 10 hours),' Munster added.
'We believe battery life is one of the biggest areas of potential improvement and one that might be most welcomed by customers.'
Super-thin handset
Another analyst Ming-Chi Kuo claims the iPhone 7 will be the firm's thinnest handset to date.
It could be just 6mm thick. The iPhone 6 and 6S are 6.9mm thick, and the 6 Plus is 7.1mm.
The iPhone 5S is a lot thicker, at 7.6mm.
But while it would be Apple's thinnest handset, it wouldn't be the slimmest in the world.
The thinnest phone available is the Vivo X5 Max, which runs with an Android OS and measures in at just 4.75mm.
Samsung also has a super-thin phone, the Galaxy A8, which is only 5.9mm.