This isn't the phone we need, it's the phone we deserve right now!
Just about a week ago, Samsung announced a special edition of the Galaxy S7 Edge. Called the Galaxy S7 Edge Injustice Edition, the phone is meant to commemorate the third anniversary of the release of the Injustice: Gods Among Usmobile game. Arbitrary anniversaries aside, the Injustice Edition features a custom color scheme; special, blacked-out Gear VR headset; and special Batman-themed plastic case, all packed into a box capped off with a gold-colored batarang.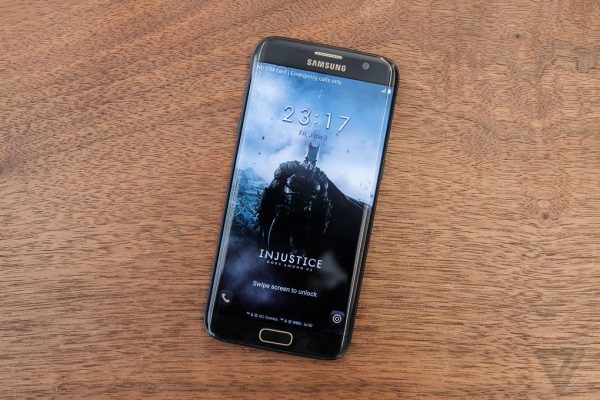 Let me be perfectly clear: there is nothing special about the S7 Edge Injustice Edition in terms of hardware features or capabilities. It is the same S7 Edge that's been on sale for a few months, complete with 5.5-inch, curved Super AMOLED display, 12-megapixel camera, and water-resistant features. The same can be said for the Gear VR headset that comes in the kit: in terms of capabilities, it's the same Gear VR that's been available for purchase since last fall.
But the Injustice Edition (which should really just be called the Batman phone, but isn't) has a blacked-out color scheme with gold highlights and a Batman batarang symbol on the back where the carrier logo usually is. It looks absolutely dope, making the admittedly attractive standard black S7 Edge look pedestrian by comparison. Same goes for the murdered-out Gear VR — it's way better-looking than the white-and-black standard model. I could take or leave the special case that comes in the kit, but I get why Samsung would include it.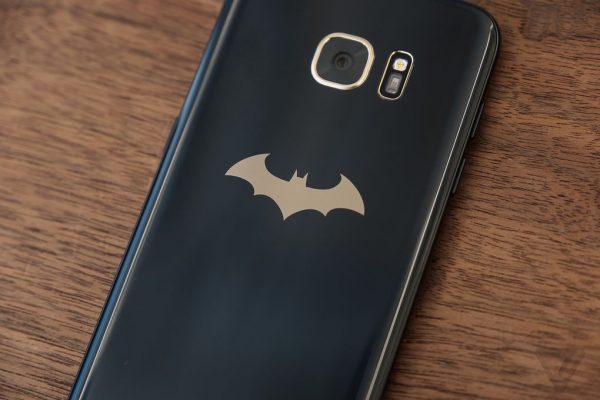 THERE'S NOTHING UNIQUE ABOUT THIS S7 EDGE'S HARDWARE, IT'S JUST WEARING A DIFFERENT UNIFORMThe Injustice Edition also comes with a custom theme that has a unique lock screen, icons, always-on display with the batarang logo, custom dialer, and tweaked settings screen. I don't like the theme customizations nearly as much as the custom paint job, but fortunately you can switch it back to a standard theme or any of the ones available in Samsung's theme store easily.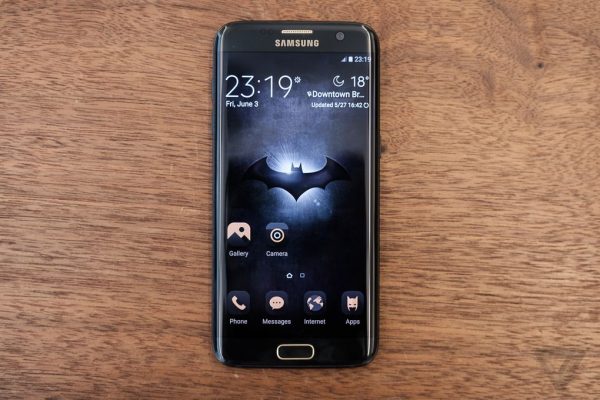 Unfortunately, Samsung is only selling the Injustice Edition S7 Edge in a handful of markets and there's no indication if or when it will come to the US (my guess is that it never will in an official capacity). There's also likely to be a limited number available, so if you want one, better start looking on how to import it now. Check out the photos of the Batman phone below.